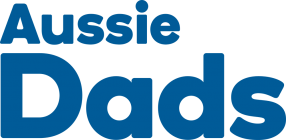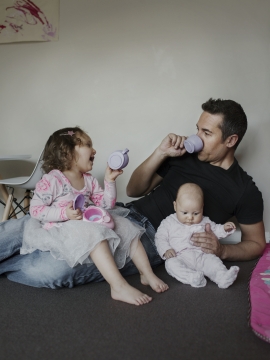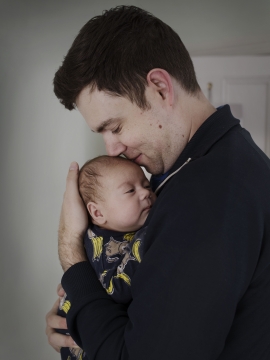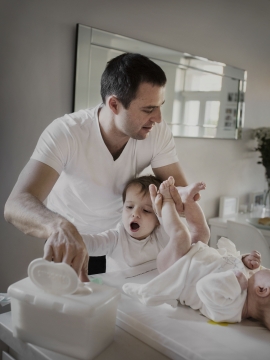 Daniele, 38, HSBC
On leave with daughter - 2.5 months
Ross, 33, Westpac
On leave with son - 2 months
Andrew, 34, Lendlease
On leave with both sons - 4 months
Advancing Parental Leave Equality

for Australian Fathers



Campaign highlights . . .
Aussie Dads Uncensored
In partnership with Men's Health
Tuesday 28th August, 2018
Atrio Westfield, Sydney
What the employers leading the way say . . .
Richard Deutsch, CEO, Deloitte on his career long fear around juggling career and family
Thursday 23rd August, 2018
Sydney Opera House, Sydney
Jane Huxley, CEO, Spotify on getting 20,000 job applications a month due to great PL policies and family-friendly culture
Friday 31st August, 2018
State Library Victoria, Melbourne
Fiona Pargeter, UBS in Europe on an innovative approach to Shared Parental Leave
13th June, 2018
University College London
Tale of Two Dads
'Aussie Dads' Andrew Scerri and Pete Rhodes talk about their parental leave experience
Ross Yabsley, Westpac 'Aussie Dad' on the reality of work life balance as a new father
Thursday 23rd August, 2018
Sydney Opera House, Sydney
Johan Bavman on parental leave and being a dad in Sweden
Photographer of Swedish Dads and Aussie Dads on why he started the campaign
About the issue - researchers, doctors, D&I leaders, experts . . .
Libby Lyons, Director, WGEA on the 'parental leave equality' business case for employers
Thursday 23rd August, 2018
Sydney Opera House, Sydney
Dr Vijay Roach, Chairman of the Gidget Foundation on the important role of fathers
Aussie Dads Uncensored event
Georgie Dent, Women's Agenda and MC at Business Leaders Lunch on Advancing Parental Leave in Australia
Friday 31st August, 2018
State Library Victoria, Melbourne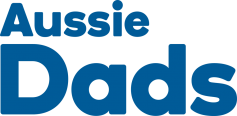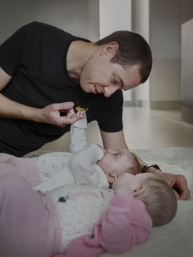 A photographic exhibition by Johan Bävman

Justin Algie, 32, Deloitte
Working flex - 12 months
Featuring the award winning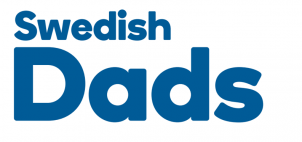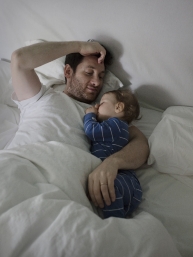 A photographic exhibition by Johan Bävman

UNICEF Photo of the Year Award - First Prize
National Press Photographers Association (USA) - First Prize
Sony Award Worldwide - Second Prize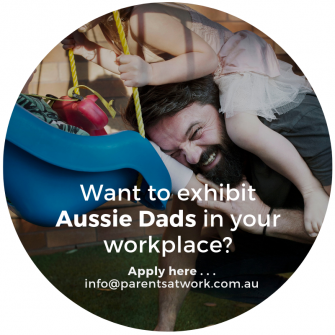 Pioneering Gender Equality

through Shared Parental Leave
Only 2% of Australian fathers take shared parental leave
As part of a global advocacy initiative to increase men's parental leave participation, this not for profit Gender Equality Event & Photography Exhibition is designed to start a conversation between workplaces, men and their families to break down stereotypes of men caring for children and to improve the gender equality outcomes at work and at home.
"We hope the think tank event and photographic exhibition will send a powerful visual message to fathersto normalise men taking parental leave and to lean in to flexible work knowing they are
supported by their community and organisation."
Emma Walsh, CEO Parents At Work
Past industry &

business leaders events
Since Father's Day 2017 there have been a number of business leaders events hosted to inspire Australian workplaces to collaborate on how they can encourage more fathers to participate in shared parental leave to improve gender equality outcomes for all.
Educational and collaborative the sessions have:
Launched a new best practice guide for employers that includes benchmark shared parental leave policies and how they can increase participation of Australian fathers taking parental leave.

Highlighted the business benefits of advancing men's participation in parental leave and flexible work; recognising the positive impact it has on women, men, children, society and the broader economy.

Examined key research findings on the challenges that hold men back from participating in parental leave and flexible work.

Explored how industry can look beyond policy changes to advance shared care participation by men and women; reduce prejudice and discrimination; and promote inclusiveness of those with caring commitments.
To read more about each of the industry events held so far tap on the link below.
Past community Aussie Dads Events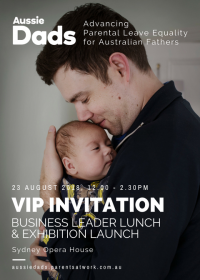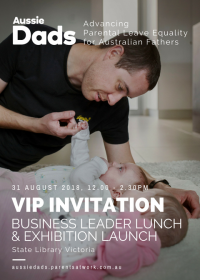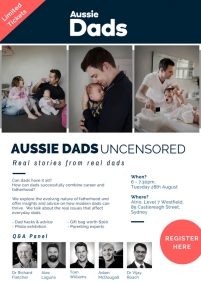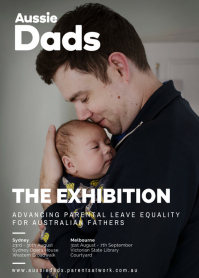 About

the Swedish Dads Photography Exhibition

Swedish Dads' is a photo exhibition based on portraits of fathers who choose to stay home with their babies for at least six months. Photographer Johan Bävman examines why these fathers have chosen to stay home with their children, what the experience has given them, and how their relationship with both their partners and their children has changed as a result.
In September 2017, Parents At Work commissioned Johan Bävman to curate a series of photographs to exhibit Australian fathers who have taken parental leave as part of an advocacy initiative to promote the need to support more men to participate in sharing the caring load and take primary parental leave.
The Aussie' Dads photographic collection is a not-for-profit initiative - touring internationally alongside Swedish Dads - is solely designed to start a conversation, in our workplaces and community to improve and widen the opportunities for men to equally participate in parental leave and engage in flexible work by challenging gender stereotypes and stigma around sharing the caring load in Australia.
The exhibition aims to show the effects of gender equality in parenting on both individuals and society.
Johan Bävman

photographer
Parental Leave in Australia

benchmarked
MEN'S UPTAKE OF PARENTAL LEAVE IS RISING BUT STILL LOW

Australia offers the least generous Government Paid Parental Leave Scheme amongst the OCED countries at just 7.6 weeks full-time equivalent pay. All OECD countries, except the United States, provide nationwide paid maternity leave. Over half also offer paternity leave to fathers right after childbirth.
Paid parental leave—for use by both parents—is now available in 23 OECD countries, but uptake by fathers is low.
Fathers are more likely to take paid parental leave if encouraged by "daddy quotas" or bonus months.
In Australia, approximately only 1 in 50 fathers take paid parental leave according to OECD data. According to Workplace Gender Equality Agency (WGEA) latest Gender Equality Scorecard for 2016, Australian reporting organisations (non-public sector organisations with 100+ employees only) reveal that:
48.0% of organisations offer paid primary carers' leave averaging 9.7 weeks paid primary carers' leave as a minimum




36.2% offer paid secondary carers' leave averaging 1.5 weeks paid secondary carers' leave as minimum

52% of organisations offer NO paid parental leave payment.

62.9% of organisations have either a policy and/or strategy for flexible working arrangements

53.5% of employers offered non-leave based measures to support employees with caring responsibilities. The most common non-leave based measure was breastfeeding facilities (28.7%).

8.3% offered coaching for employees returning to work from parental leave.

5.1% of employers offering on-site childcare

4.0% of employers offered a return to work bonus

3.1% offer employer-su

bsidised childcare
For more information, see WGEA industry data, comparisons and latest paid parental leave submission.
Read more:
Call for 12 weeks of paternity leave to address gender pay gap
The Aussie Dads & Swedish Dads exhibitions

are produced by

About

the Embassy of Sweden
The Embassy represents and advances Swedish policies, interests and values in political and economic relations, development cooperation, trade and investment promotion and in cultural and information matters. It provides consular services to Swedish nationals and migration services to non-nationals.
Parents At Work is a global education provider of working parent programs including preparing for parental leave and returning to work transition programs. We collaborate with employers, policy makers and industry professionals to create and deliver best practice gender balanced parental leave programs that support and advocate for working families.
Parents At Work is a social enterprise and global membership based organisation, working together in partnership with progressive employers to create family friendly workplaces.
About

the Swedish Institute
The Swedish Institute (SI) promotes the interest and confidence in Sweden around the world. SI seeks to establish cooperation and lasting relations with other countries through strategic communication and exchange in different fields. Our work with Sweden's image abroad and our activities in international development cooperation go hand in hand. The overarching goal is to create mutual relationships with other countries around the world. Our support of Swedish language instruction at foreign universities also fits into this common agenda.
To attend or find out more about the exhibition
please send us an email
ABC News – Fathers' trailing in equal primary parental leave spurs Aussie dads exhibit by Swedish photographer, August 2018
Sydney Morning Herald – 'Rewarding, scary, exciting, tiring and challenging', August 2018
Women's Agenda – The power of men talking about managing fatherhood & work, August 2018
9 Honey – Sydney dad on the importance of gender-neutral parental leave policies, August 2018
The Australian – Culture around parental leave needs to change, August 2018
Westpac – Dads on parental leave? Not normal…yet, August 2018
Deloitte – Deloitte backing dads to take parental leave, August 2018
HSBC – Why Aussie Dads should take more parental leave, August 2018
Lendlease – Take the time (off!) to cherish the dimples! August 2018
SJB Architects – SJB Sydney implements 10-week full-pay parental leave, August 2018
Women's Agenda – The role leaders can play in helping new parents return to work, August 2018
For press and media enquiries please contact the Parents At Work media team at info@parentsatwork.com.au or +61 404 093 082.